Diverse, passionate, and driven
Cornell Baker Program in Real Estate students are as diverse as the specialties they choose to pursue. The ability to bring leadership to the industry and make a unique contribution to the community at Cornell are factors that are often emphasized over direct experience, GPAs, and GMAT scores. Characteristics that the selection committee looks for include:
A passion for real estate and its related fields
Creativity and an intellectual spark
The ability to positively contribute to diverse teams
Leadership in an academic, work, or community setting
Direct or indirect real estate experience or exposure
Baker Program students demonstrate the variety of interests, backgrounds, and geographies that constitute a diverse and compelling cohort for your studies.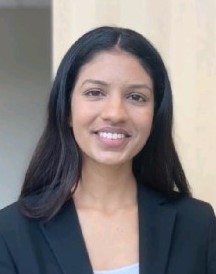 Shaily Patil
Hometown: Nagpur, India
Education: College of Engineering Pune, India
Baker Graduation Year: 2021
Concentration: Real Estate Finance
Professional experience: Worked for the AIESEC as a project assistant researching an innovative solution for affordable housing in gateway cities (Mumbai, Sao Paolo, Rome, Naples) with a high density of urban poor.
Future Career Focus: Work for a debt financing firm, or in finance for the real estate department of an MNC
Internship: Project Consultant, ACRES Capital
Baker Activities: VP of Mentorship, Association of Cornell Women in Real Estate(ACWIRE)
What drew you to Cornell: "The opportunity to choose any subject and the freedom to create my own concentration."
Favorite thing about Ithaca: Hiking and Kayaking!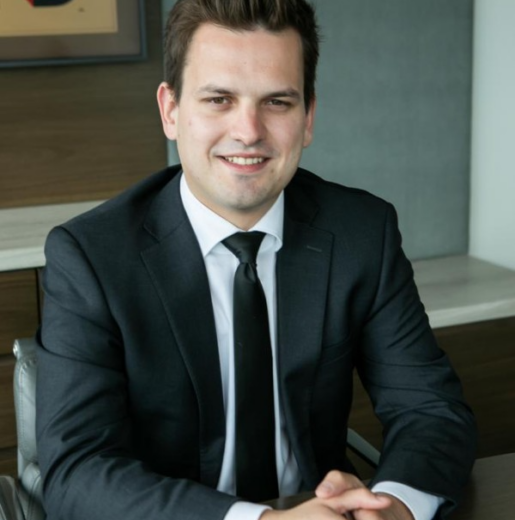 Patricio Montemayor
Hometown: Monterrey, MX
Education: Bachelor of Business Administration in Marketing at Tecnologico de Monterrey
Baker Graduation Year: 2021
Concentration: Hospitality and Innovation
Professional Experience: Capital Markets Broker at Newmark and Colliers International
Future Career Focus: Work in acquisitions for multifamily/senior living developer/investor in Texas.
Internship: Investment Banking  at  Dadoo & Asociados, and Transformation at Berkadia
Baker Activities: TA for Principles of Real Estate, Distinguished Speaker Series, and Admissions Committee.  Member of AREC(Associate Real Estate Council) and LABA (Latin America Business Association).
What drew you to Cornell: "A robust academic curriculum with the flexibility to pursue your own goals, and the Baker program's close sense of camaraderie that is constantly pushing you forward."
Favorite thing about Ithaca: Although it is a small city, there is always something fun to do!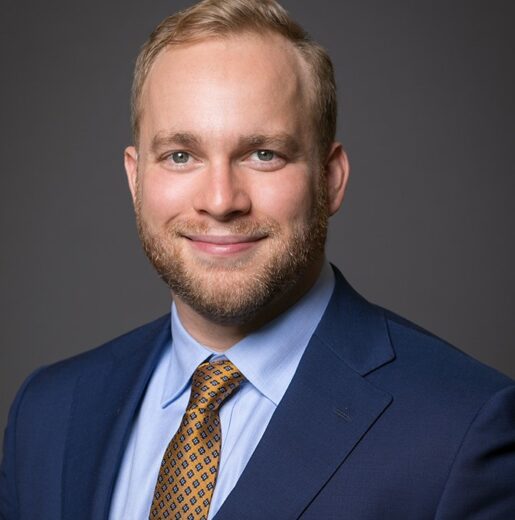 Zac Zaremba
Hometown: Port Washington, NY
Undergraduate School/Study: Kenyon College, B.A. Anthropology
Baker Graduation Year: 2021
Concentration: Development
Experience: Director of Development at PepZee Realty in Dayton and Cincinnati, OH
Internship: Summer Development Associate at Hudson Park Group in Westchester, NY
Baker Activities: Co-founder of the Real Estate Development Association at Cornell, ULI Chamberlin Graduate Student Fellow, ULI Hines Competition Team Member 2020, Cornell Hospitality Business Plan Competition 2021, Graduate Teaching and Research Assistant for Creating the Built Environment, Innovation and Strategy in Commercial Real Estate Development, and the Real Estate Seminar/Distinguished Speaker Series
What drew you to Cornell?: "I liked the two year, MBA-style structure of the program. The ability to take courses across multiple disciplines and departments allows for flexibility to pursue different interests and get a well-rounded real estate education. I also liked the opportunity to intern between your first and second year and the opportunity for treks outside of Ithaca."
Favorite thing about Ithaca: Ithaca is indeed 'gorges' and I love the outdoors, so being able to hike, kayak, bike, and ski in my free time has been great!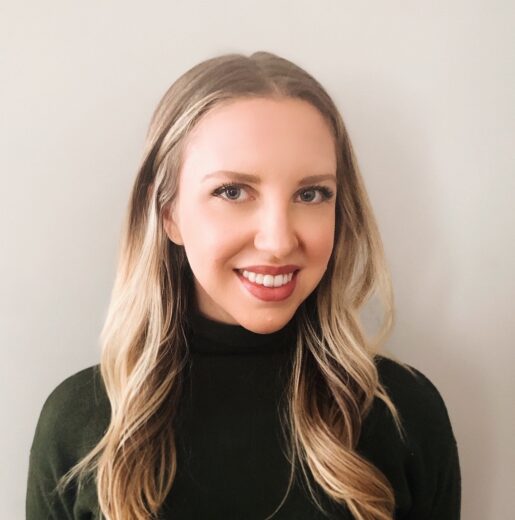 Katie Latchford
Hometown: Tampa, FL/New York, NY
Education: Dual Bachelor of Arts in International Relations (Political Science) and Editing Writing and Media with a minor in French, Florida State University
Baker Graduation Year: 2022
Concentration: Sustainable development, with a City & Regional Planning minor
Professional Experience: Business development and sales for luxury American architectural product designers – private residential projects and multi-unit developments.
Future Career Focus: Work in a mission-driven development setting focusing the human experience, economic development, and adding value to both the project and community through smart design. Interested in residential and mixed-use projects, as well as adaptive reuse and socially responsible urban infill work.
Internship: Visum Development in Ithaca, NY
Baker Activities: Co-President, Association of Cornell Women in Real Estate (ACWIRE), VP of Communications, Associate Real Estate Council (AREC), Design Connect
What drew you to Cornell: "Not only does Cornell itself have a great reputation, the Baker Program gives you two years to sink your teeth into multiple facets of the Real Estate industry with a well-tailored curriculum and focus options. I'm pivoting a bit in my career, and need the time to explore the planning, finance, and legal sides of the profession. The small class size as well as the ability to get to know people in the classes above/behind you (with amazing talent and backgrounds!), and an incredible alumni network makes this such a unique and valuable experience. The program also emphasizes leadership preparation and education – this is unique to Baker, and was a definitely a factor in my decision to come here. Also, where else can you hike through a gorge on your way to campus?! "
Favorite thing about Ithaca: I'm coming here from New York City, so having access to so many trails, waterfalls, and Cayuga Lake is probably my favorite thing. There are also amazing wineries and breweries in the region, (fun fact – the Finger Lakes has some of the best white wines in the country!) and a great Farmer's Market. The downtown is also very charming, and the town itself is fairly walkable. Also, (controversial opinion), I LOVE the snow.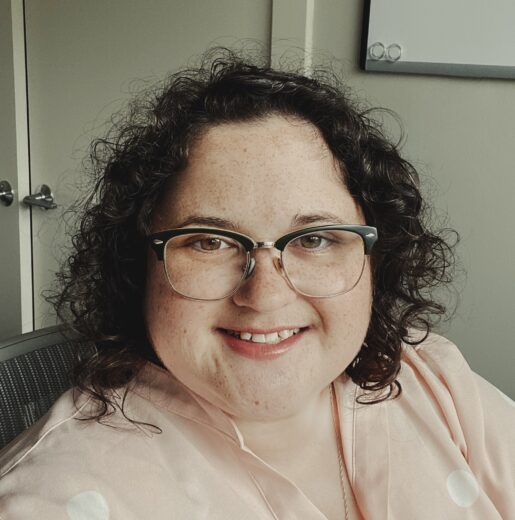 Katherine Selch
Hometown: Lancaster, PA
Education: BA in Sociology & Criminology, Millersville University
Baker Graduation Year: 2022
Concentration: Planning, economic development & sustainability
Experience: Managed real estate for a convenience retail division of Kroger Co., cost accountant for a manufacturing firm
Future Career Focus: real estate consulting, economic development & sustainable, community-oriented development as potential post-grad paths.
Baker Activities: Editor, Cornell Real Estate Review; VP of Career Development & Corporate Outreach, Association of Cornell Women in Real Estate (ACWIRE); VP of Alumni & Outreach, Associate Real Estate Council (AREC).
What drew you to Cornell: "When I was considering graduate school, I looked at various real estate masters programs, MBAs, and planning masters. I ultimately decided on Baker after speaking with an alum who reminded me of the amazing opportunity to take core classes focused on real estate, allowing for exploration and creativity in selecting electives. The motto "any student, any study" is really true- my electives have ranged from management consulting to transportation planning in just the first semester."
Favorite thing about Ithaca: I love the easy access to amazing outdoor activities- my dog Pepper and I have spent the last six months enjoying amazing hikes, swimming spots, and, of course, snow!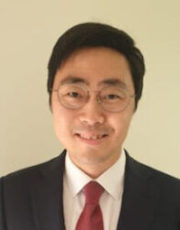 Myungseok Oh
Name: Myungseok "Mason" Oh
Hometown: Seoul, South Korea
Education: Seoul National University
Baker Graduation Year: 2022
Concentration: Real Estate Finance
Experience: Project Manager, Daewoo Engineering & Construction
Future Career Focus: Real Estate Investment Firm
Internship: Real Estate Winter Intern at Hangang Asset Management Company (NYC Office)
Baker Activities: Research Assistant
What drew you to Cornell: "Its reputation and well-rounded curriculum."
Favorite thing about Ithaca: Family-friendly environment