Director's Message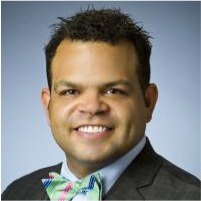 Dustin Jones
Director of Baker Program in Real Estate
Robust growth in global real estate has catapulted the industry to new heights. The need for experienced leaders with specialized knowledge in all facets of the field has never been greater.
The Baker Program in Real Estate is uniquely positioned to meet this challenge.
As part of the larger field of real estate education and research at Cornell University, the Baker Program's intellectual breadth and immersive culture offer students a unique combination of in-depth classroom learning and real-world experience. New administrative leadership, new real estate faculty members, a revamped curriculum including both domestic and international field trips, and a newly invigorated real estate alumni network have converged to support the 2017 cohort.
This expansion in the Baker Program is a direct result of a concerted effort by Cornell to raise the profile of real estate education and research across the university. Central to this strategy has been the aggressive engagement of the nearly 2,000 Cornell real estate alumni around the globe. These real estate alumni hail from every college on campus and work in fields as diverse as architecture, development, investment, property management, design, and civil engineering, and cross nearly every asset class. This year, the Cornell Real Estate Council, one of the largest university-based real estate alumni networks in the world, has undertaken the formalization and activation of new chapters in the fastest-growing real estate markets around the globe. To this end, chapters of the Cornell Real Estate Council have held (or will hold) regional meetings in London, San Francisco, Philadelphia, Boston, Washington, D.C., Los Angeles, Chicago, New York, Dallas, Miami, and a yet-to-be named city in Asia.
In the next few months, Baker Program students will meet with some of these Cornell alumni, local real estate leaders, and city officials during field trips that are a new part of the students' academic and professional development. These trips would not be possible without the generous and unwavering support of our Cornell real estate alumni. We thank you!
Exciting times are ahead for Baker Program students, Cornell real estate faculty, and alumni. I look forward to working with you, and welcome your continued support and engagement. The best years are yet to come!