Engage with the Cornell Baker Program in Real Estate
Connect to fellow real estate alumni, become an alumni mentor, or hire an intern or full-time employee.
Resources for Alumni
For speaking and mentoring opportunities with the Baker Program, contact Susanne Charles, Assistant Professor at Cornell Regional Planning at the College of Art, Architecture, and Planning.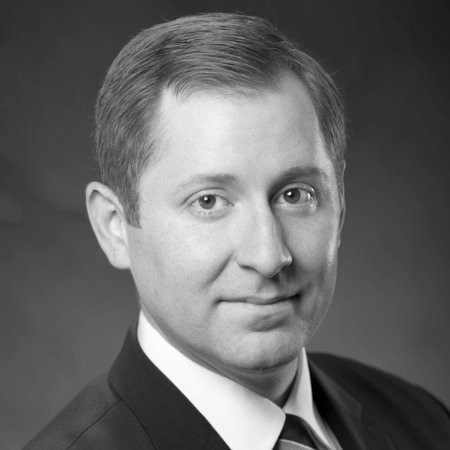 Patrick Nessenthaler
Cornell University pursuing an Executive MBA and an MS in Healthcare Leadership
Patrick Nessenthaler completed his undergraduate degree in Finance and Real Estate from the University of North Texas in 2006. Following his graduation, he began his real estate career at Integra Realty Resources as a Commercial Real Estate Researcher/Analyst, conducting valuations and appraisals across various property types including hospitals, medical office buildings, and senior housing nationwide.  After several years in the industry, Patrick wanted to continue his education, enhance his understanding of the investment side of the business, and experience real estate in a global capacity, which led him to the Baker Program.
While at Cornell, Patrick was a Summer Associate at Ackman-Ziff, a New York-based boutique real estate capital advisory firm that specializes in capital markets financing solutions. After graduating from the Baker Program, he received a full-time offer and returned to Ackman-Ziff as a Capital Markets Associate. During his 7 years at Ackman-Ziff he continued to focus on healthcare assets, among others. He also continued growing as a professional by becoming a Chartered Financial Analyst (CFA) and an Alternative Investment Analyst Charter Holder (CAIA) and is currently pursuing the MAI designation from the Appraisal Institute and Financial Data Professional (FDP) designation to further demonstrate his commitment to the field and learning how data science is transforming finance.  To his knowledge, Patrick will be the only professional in the world to hold all four designations. These designations have provided him with additional networking opportunities throughout his career, and he encourages students to get involved with organizations to further expand their network. Patrick is Vice President of Real Estate Investments for the Institutional Markets Division at MUFG in New York City.
Patrick always enjoyed working with healthcare assets, but it was not until he faced some personal challenges that he noticed the inefficiencies in senior housing. He realized that most professionals do not understand the profound complexities of the healthcare industry so he decided to continue his education to gain a deep understanding of the subject and to find ways to make a positive impact in the industry. Patrick is now back at Cornell University pursuing an Executive MBA and an MS in Healthcare Leadership.
The Baker Program was monumental in Patrick's career, and he hopes that students who come into the program take advantage of the global network that Cornell can provide. The diverse background of the students that join the program provides additional opportunities to learn from peers and gain a global perspective.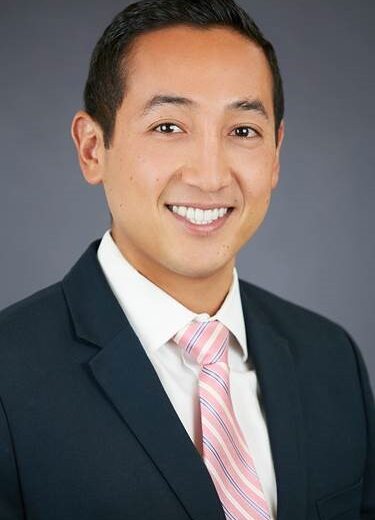 CJ Kodani
Vice President based in Los Angeles in JLL's national Healthcare Capital Markets group
CJ was a 2008 graduate of UCLA, studying Economics and Spanish. When the time came to consider graduate school, he looked at a few different options. While applying, he spoke with alumni who raved about Cornell and their experience at Baker. The Baker program's ties to Cornell's renowned hotel school was one of the factors that strongly influenced his decision to attend, along with Cornell's reputation as a top-tier Ivy League institution. As CJ puts it, "when you get accepted to Cornell, you go!"
Ultimately, CJ made the choice to leave the West Coast and come to Cornell for a fresh start; "a new network for a new career". He mentions the draw of Ithaca's remote and beautiful location, encouraging class unity and creating lifelong memories and friendships.
While he greatly enjoyed and learned from his classes and training in programs like Argus, CJ cites the non-academic elements of Baker as the highlights of his time there. In particular, he recalls the Distinguished Speaker Series and subsequent networking events as critical in learning to build relationships and make deals in the real world.
While attending a school internship fair, CJ connected with an employee of Welltower, a healthcare REIT, and had a wonderful conversation about the industry. Welltower was so impressed, they invited him for an interview and he ended up with a fantastic summer internship.
CJ received several offers for job opportunities upon completion of the program, at the analyst and associate levels. When he was making his decision, conversations with fellow Cornellians working at high levels in the company as a key factor in choosing a role with JLL. He started as an associate with JLL in Boston, and now works as a Vice President based in Los Angeles in JLL's national Healthcare Capital Markets group. CJ notes that, although the Cornell and Baker networks skew to New York City and the East Coast, they are strong regardless of location.
CJ feels that on-the-job training and knowledge building is integral to his success but says that Baker prepared him for the business world in general. He refined his skills in navigating daily life in the professional realm, effective networking, and the art of meaningful conversation. At its core, his time at Baker developed his work ethic and business acumen. CJ is happy with his choice to focus on health care, a stable real estate asset class even in today's turbulent market. He suggests approaching the program with an open mind, but if you have a specific focus, you can also get a lot out of your time at Baker. CJ's advice to current and future Baker students: "enjoy your time in the program- you have the rest of your life to work!"

Julie Romey
Senior Principal at Keyser Marston Associates
Julie Romey chose Baker because of the flexibility it permitted to design her own concentration/program and the wide variety of classes that were available. She had been working in real estate for about six years and wanted to do more than get a basic overview of real estate. Most other programs were positioned as an MBA with a few real estate classes that were similar to what she had taken at San Diego State University (SDSU) as a real estate finance major.
The most influential part of the program for Romey was the opportunity to become more grounded in the finance part of real estate. When she graduated from SDSU in 1991, Wall Street wasn't a big factor in real estate. However, that had changed by the time she got to Cornell, and she was able to expand her knowledge significantly.
She also found it great to get back to the basics and solidify her understanding of the fundamentals of real estate. A big part of her job today is to make complicated financial transactions easy to understand for her clients (city staff and city councils), who typically do not have a finance background. Her confidence in the fundamentals and complicated financial analyses grew significantly during her time at Cornell.
However, her entire experience at Cornell was something she found personally and professionally enriching. In particular, she learned that most of the rest of the country has to remember to include snow-removal expenses in their operating pro formas, which was a new line item for a Southern California native!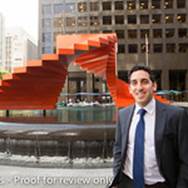 David Shlomi
Analyst at CBRE Global Investors
Alumni of the Baker Program in Real Estate are equipped with the skillset to have a deep and lasting impact on the real estate industry. The Cornell Real Estate Review reached out to a few alumni to reflect on their decision to attend the Baker Program, and how their careers have progressed since graduating. David Shlomi is a prime example of the success attainable for students who are serious about real estate.
Shlomi graduated from the University of Southern California with a bachelor's degree in business administration. He worked full-time for one year, but knew he wanted to continue his education with a focus in real estate. He found exactly that in the Baker Program in Real Estate. According to Shlomi, one of the Baker Program's greatest strengths is the two-year curriculum which differentiated itself from one-year real estate programs available at other institutions. "The depth of the curriculum not only provides students with more real estate industry exposure, but also gives students the opportunity to put what they've learned into practice through the summer internship." Shlomi also noted that the Baker Program provides the flexibility for students to take free electives to broaden their skill set while improving real estate understandings, something not offered at many master's programs. "Every day, I use what I learned in the Baker Program."
Like many students pursuing graduate education, Shlomi knew he had a number of options. He researched a number of MBA programs, but knew he was more interested in pursuing a real estate-focused education. While MBA programs covered a variety of topics in the business world, the Baker Program in Real Estate focused exclusively on real estate. Shlomi mentioned, "Many of the courses required by the Baker Program, such as Principle of Real Estate, Real Estate Finance and Investment, and Real Estate Development, proved to be of great value to my career." After two years of intensive study, he was certain that he had a very good understanding of the real estate industry, which would allow him to seamlessly transition into the next phase of his career.
The Baker Program focuses on learning from experts in the classroom, and interacting with practitioners outside the classroom. The Cornell Real Estate Council, with the largest university-affiliated network of real estate professionals, gives students easy access to connect with alumni who are industry leaders. "These alumni were always willing to speak with Baker Program students." The Council made a great impression on David, who observed that the accessibility to the group "made it feel more like a family than an alumni directory." As a student in the Baker Program, Shlomi could call or visit alumni working at the firms that interested him. "The contacts I made through the Real Estate Council were always very helpful and enjoyable. It's one of the best aspects of the Baker Program."
Today, Shlomi is an analyst at CBRE Global Investors, a real estate private equity firm, with specific focus on ground-up development, acquisitions, financing, workouts, and restructuring. He credits the Baker Program for equipping him with the tools needed to succeed in the real estate industry.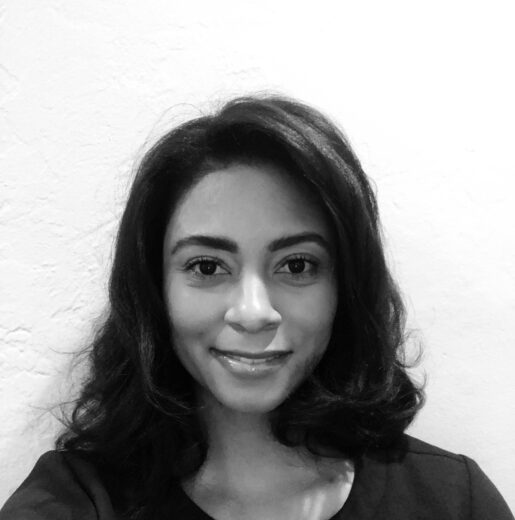 Crystal Wislon
Crystal Wilson started her real estate career in Nashville and Dallas, working for a large builder/developer after graduating from the University of Tennessee with a BS in Finance. Her time working for this company sparked her love for the industry and enabled her to gain experience on the development side of the business. Her goal in attending graduate school was to "hit the reset button" and enter the investment and finance side of the real estate industry.
Ms. Wilson looked closely at renowned master's degree programs across the country as part of her graduate school selection process. She planned to obtain her degree to sharpen her toolkit and knew prior to applying that real estate was her true passion. Based on her confidence in her desired path and the knowledge she didn't want to take much coursework outside of her field, she determined a master's degree would serve her best over a traditional MBA. Ms. Wilson found the flexibility of Cornell's Baker Program was unique, allowing her to design her coursework across multiple colleges, including architecture, law, and business, and tailor her study to her interests.
Ms. Wilson soon relocated from sunny Dallas to Ithaca. She grew to love her new home and says she misses it since graduating and moving back to the south. She participated in numerous activities during her time in the program. One highlight was the UT Austin Real Estate challenge. She competed in her second year on a team of 4 Baker and Johnson MBA students. Ms. Wilson recalls it was an amazing way to bond with her peers, travel, and experience pitching their ideas in the real world. Her classes were inspiring as well; in one course, students were challenged to create an idea for a REIT that didn't currently exist, an opportunity to think outside the box. As part of the Distinguished Speaker Series, she conducted interviews and had amazing conversations with experienced industry veterans, providing phenomenal exposure to all facets of the field.
During her first year, the program visited New York City on a trek, including a visit to Silverstein Properties. While on the tour, she made connections and eventually obtained an internship with the developer as a result. Ms. Wilson was thrilled with the opportunity to work in NYC and experience truly global underwriting. After graduating from Baker in 2013, Ms. Wilson took the opportunity to work for Starwood Property Trust in Miami. Eventually a former classmate recruited her to Sonder, one of many advantages to the strong Cornell alumni network. Most recently, she worked as Vice President for Milhaus, overseeing their Florida expansion of urban infill multifamily projects.
Looking back, Ms. Wilson's guidance for current and prospective Baker students is to approach their time in the program with as much curiosity as possible. Approaching the program with a generalist viewpoint allows you to broaden your perspective, even if you think you know everything about a certain asset class. Learning about different products and roles allows you to provide better insight in your future career. Take a funnel approach- go on all the treks, network with DSS speakers, get to know your peers. Ms. Wilson says students may feel intimidated about networking with industry all-stars but found that all speakers were very willing and interested in helping students who are passionate about their shared industry. The most critical part of the program is to really build relationships with your cohort. These will be the people you partner with in your career moving forward. Building a peer network you can leverage in the future will pay unlimited dividends as you move forward after graduation.